"KRISTIN THE DJ"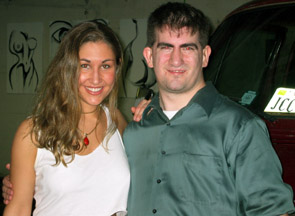 Click on the picture of Kristin and I to see pictures from the ARTOCONECTO event that I took when I attended this event.
More pictures of this events at KRISTIN THE DJ web site.
02/28/2004 At Gua-Rapo Lounge Pics
03/14/2003 At Mondo Sushi Pics
E-MAIL ME YOUR COMMENTS: collegeman_1@yahoo.com
Back to the ThumbNails And Etc.
Paul's Candid Shots, the Sequel!
© Copyright 2001 - 2005 candidshots.00page.com